Business needs can vary for a lot of reasons- maternity leave, seasonality, new product launches to name just a few.
So how can you navigate these changes while also maintaining your high standards for talent?
Contractors are the answer and here's why:
Quicker Hiring Process
I'm sure we've all seen how hot the candidate market is these days. The contract hiring process is traditionally much quicker (and should be!) Candidates are ready to interview immediately and start as soon as you need them.
Budget Flexibility
A contract hire can afford you the time you need to determine if a full-time hire is needed, and work that into your budget.
Fresh Perspectives
Re-branding? Need a new marketing strategy? Sometimes all it takes it a new set of eyes. True consultants can bring unique ideas to the table from their wealth of knowledge in multiple industries, companies, and team environments.
Highly Skilled, Niche Experience
Contractors often come with a unique skillset you need to build your business. They'll be able to hit the ground running and add instant impact to move your business forward.
And, if your temp hire makes a strong impact, you can bring them on full time -it's a win-win!
If your business needs freshness, hot skills, and strong impact, consider bringing your next hire in on a temp-to-perm basis. You won't regret it!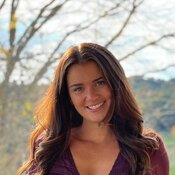 Kate Gardner specializes in contract, contract-to-hire and freelance recruiting in the marketing, communications, media and design spaces.